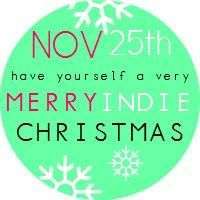 Happy Followers Fest! Head on over to Casey's, Danielle's, Kate's, and Janel's blogs and link up for the fun! And don't forget to join my Forever 21 Gift Card giveaway

here

.
I thought that, since we are away, I'd do a post about how we're going to celebrate
Christmas
this year!
You may have seen this on Alicia's blog for her Kickoff to Christmas. Sorry!!!
So. On to the good stuff -
Christmas
Traditions.
My husband and I have only been married a little over a year, so we are still trying to figure out our own holiday traditions. We are currently living in Germany, where Christmas is pretty much a huge deal. Observe:
That picture is a typical Christmas Market. We fully plan on visiting a few of those while we're here, but since we aren't here permanently, that doesn't exactly make for a tradition.
Of course we plan on incorporating some of our family's traditions...
Every year, Hubby's family has a real tree (except last year, but that doesn't count), so we've decided to keep on keepin' on with that one. There's nothing like the smell of a real Evergreen just hangin' out in your living room, and that's something that I never really experienced until last Christmas.
Yes folks, that is a real tree.
Every year, my folks gather together on Christmas Eve to bake cookies for Santa and read the story of Christ's Birth. This tradition has been really special to me, so it's definitely been a keeper (No, we don't have children yet - yes, we still bake cookies for Santa).
As for our own traditions - Hubby and I have decided that every year, on the day after Christmas, we will all pile into the car (or onto a plane, if we're rich enough), and go to a surprise destination to open our "big" presents for that year. This year, we and Hubby's parents will go to Paris, France, and open our presents under the Eiffel Tower. We thought this would be a really cool tradition to pass down to our children!
SO. What are your Christmas traditions? How do you and your family celebrate this magical time of year?!